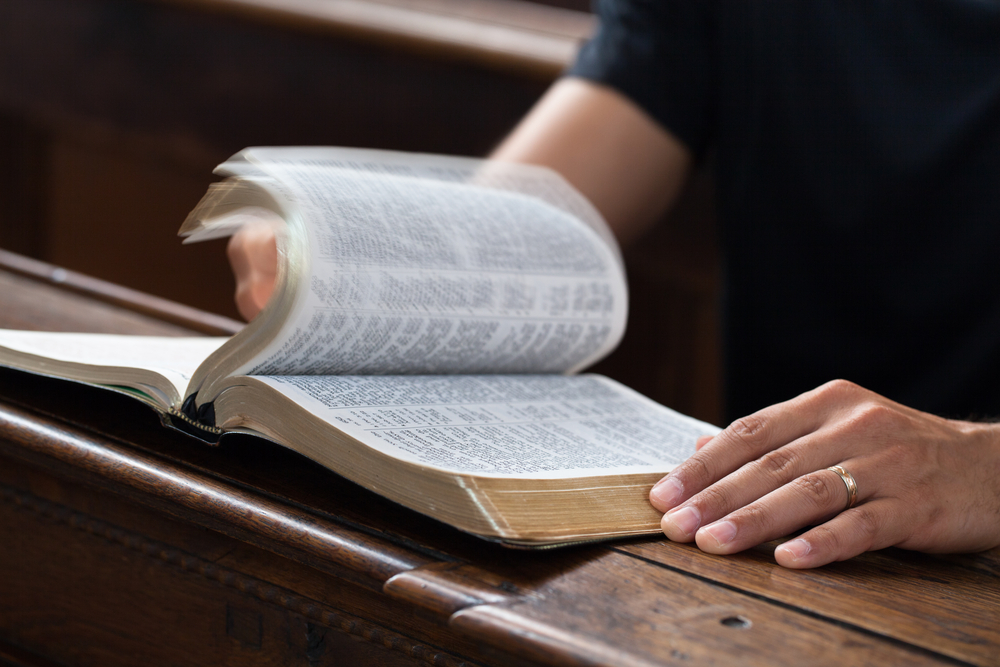 Funeral Scripture (Funeral Bible Verses)
The blessed hope of each believer is to arrive at heaven and be reunited with their Heavenly Father. But those who are left behind need not be sad to see their loved ones go, for they can take comfort in God's word and His promises in the Bible.
Our team have compiled some good verses for Christian funerals which you might find helpful:
2 Timothy 4:7 – 8
"I have fought the good fight, I have finished the race, I have kept the faith. Now there is in store for me the crown of righteousness, which the Lord, the righteous Judge, will award to me on that day—and not only to me, but also to all who have longed for his appearing."
John 14:1-4
"Let not your hearts be troubled. Believe in God; believe also in me. In my Father's house are many rooms. If it were not so, would I have told you that I go to prepare a place for you? And if I go and prepare a place for you, I will come again and will take you to myself, that where I am you may be also. And you know the way to where I am going."
Job 19:25-26
"For I know that my Redeemer lives, and at the last he will stand upon the earth. And after my skin has been thus destroyed, yet in my flesh I shall see God."
1 Thessalonians 4:17 – 18
"After that, we who are still alive and are left will be caught up together with them in the clouds to meet the Lord in the air. And so we will be with the Lord forever. Therefore encourage one another with these words."
Ecclesiastes 3: 1 – 2
"There is a time for everything, and a season for every activity under the heavens: a time to be born and a time to die, a time to plant and a time to uproot."
Ecclesiastes 7: 1 – 2
"A good name is better than fine perfume, and the day of death better than the day of birth. It is better to go to a house of mourning than to go to a house of feasting, for death is the destiny of everyone; the living should take this to heart."
John 3:16
"For God so loved the world that he gave his one and only Son, that whoever believes in him shall not perish but have eternal life."
Romans 6:23
"For the wages of sin is death, but the free gift of God is eternal life in Christ Jesus our Lord."
Matthew 5:4
"Blessed are those who mourn, for they shall be comforted."
2 Corinthians 5: 8 – 10
"We are confident, I say, and would prefer to be away from the body and at home with the Lord. So we make it our goal to please him, whether we are at home in the body or away from it. For we must all appear before the judgment seat of Christ, so that each of us may receive what is due us for the things done while in the body, whether good or bad."
Isaiah 41:10, 13
"So do not fear, for I am with you; do not be dismayed, for I am your God. I will strengthen you and help you; I will uphold you with my righteous right hand."
"For I am the Lord your God who takes hold of your right hand and says to you, Do not fear; I will help you."
John 14:1 – 4
"Do not let your hearts be troubled. You believe in God; believe also in me. My Father's house has many rooms; if that were not so, would I have told you that I am going there to prepare a place for you? And if I go and prepare a place for you, I will come back and take you to be with me that you also may be where I am. You know the way to the place where I am going."
Psalms 48:14
"For this God is our God for ever and ever; he will be our guide even to the end."
John 11:25-26
"I am the resurrection and the life. The one who believes in me will live, even though they die."